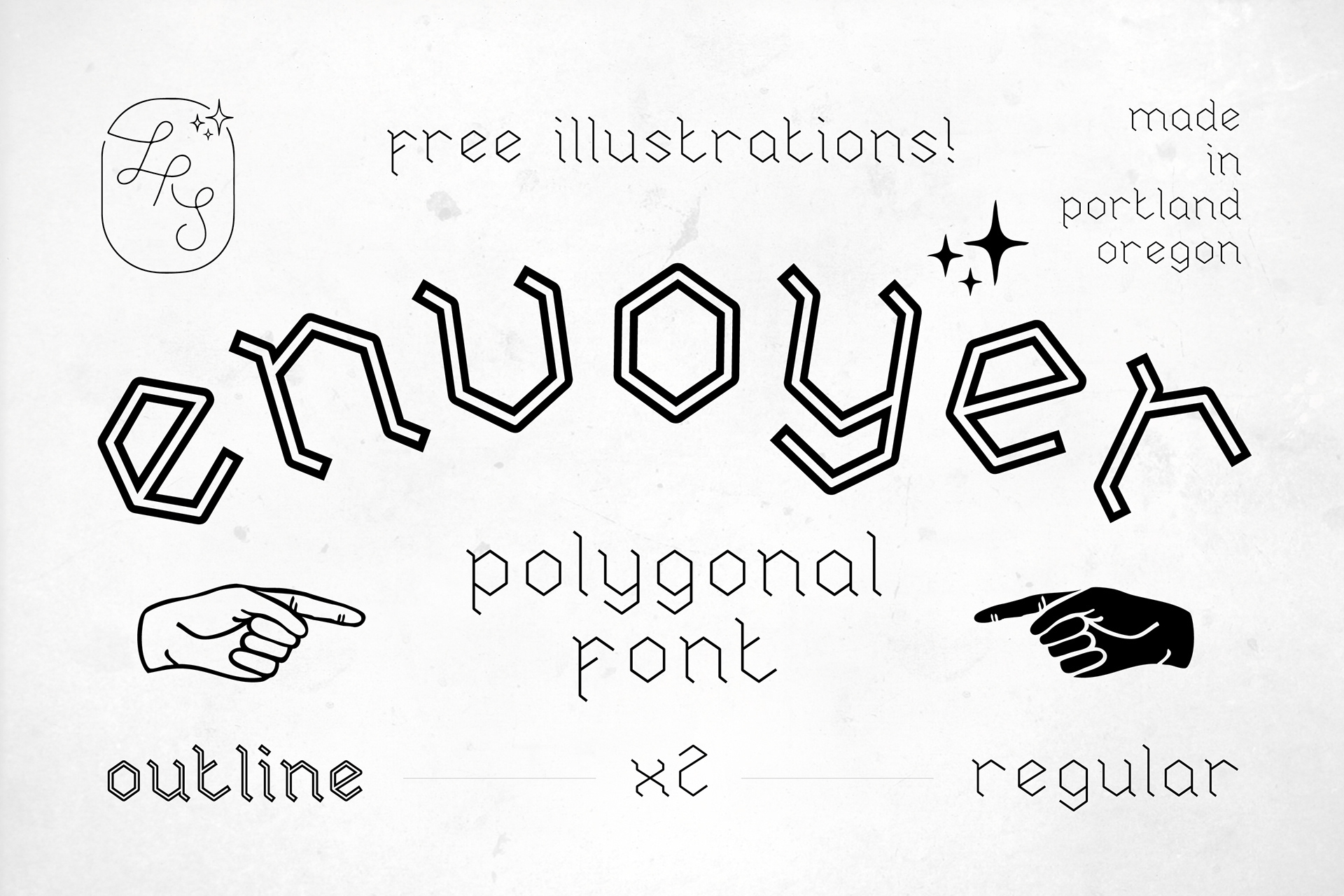 Introducing the Envoyer Font and Illustrations package

Hexagons! Geometry! Envoyer is a uniquely versatile polygonal typeface with subtle serifs that give a nod to Old World letterforms and neo-Gothic Blackletter, even Runic typography. Use it for both modern and traditional design projects. Get it now for just $7.00! Et voila.
Illustrations are hand-drawn and feature 3 x hand positions, a beaming heart and the lil' magic stars for jazzing up your graphics... all in both black outline and fill styles. EPS format.
Envoyer | v. | French : meaning "to send"